Desirae Moison – Secretary and Chief Financial Officer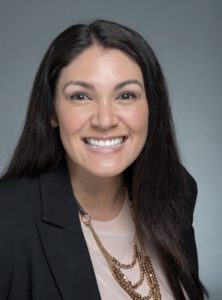 Desirae Moison's passion for education and diversity began at a young age. Born in Delano, CA, her father was a farmworker who tended to Central California crops. Having spent several years of her early childhood in the foster care system, she recognized school and education as a way to knowledge and a better life.
This passion was nurtured when she was adopted by two medical professionals who also valued equality and higher education. Desirae has known and followed the success of many Access to Achievement scholarship recipients since she was in high school, long before joining the Access to Achievement team.
Desirae is a graduate of Graham Middle School and Mountain View High School. She majored in Ethnic Studies at the University of Oregon and interned with the AFL-CIO as well as with GROW (grassroots organizing workshop).
Desirae Moison comes to Access to Achievement with 10 years of work experience in Silicon Valley as an advanced administrator and strong financial experience. Included in this is her work experience supporting the Business Banking team at First Republic Bank and handling expenses for start-up tech executives and venture capital partners. She is proficient in several computer languages, Excel, and experienced in reading financial statements.
She lives in Bend, Oregon with her husband, son, and daughter, and is a frequent visitor to Mountain View. She is proud to be raising her children to be open-minded, empathetic, and involved with diverse people who value education.