Meet the Board Members
Juan Ibarra (MPH, MSW, Ph.D) is a skilled, thoughtful health professional who has been involved in public health research and youth mentorship for years. He met Dr. Winkleby in 1990 when he participated in SMYSP and has been involved with outreach and mentoring youth ever since.
Dr. Ibarra was born in a small agrarian community in Michoacan, Mexico. He was the youngest of ten children for whom schooling ended in the sixth grade. Before Dr. Ibarra was born, his father began traveling to the U.S. to work seasonally under the auspices of a 1940 American program. His father slowly brought his family to the U.S. where they followed the crops, moving from Chino to Fresno to Five Points and beyond.
When he was five, the family settled in Stockton, CA. By 4th grade, he began to excel in school under the influence of his brother Raul. When he was in the 8th grade, Dr. Ibarra's family suffered a terrible tragedy. In the early morning before his parents left for the fields, an intruder killed both of his parents. He left Stockton to live with his sister in Menlo Park and attended Sequoia High School, excelling in math and science. In 1990, Dr. Ibarra's math teacher encouraged him to apply to SMYSP where his love for science was cultivated.
Dr. Ibarra graduated from high school and was accepted to Stanford University, a significant feat given that Latinos make up only eight percent of the university's undergraduate population. As an undergraduate, he made history in SMYSP when he became the first alumni to become program director. He majored in Human Biology and went on to become a community health educator in Mountain View where he worked at a clinic for low-income families.
Soon after, he accepted a job as a communicable disease investigator with Santa Clara County. He became known for his cultural sensitivity and was named the Santa Clara Public Health Department employee of the year in 1999. Following a joint Master's degree in Social Work and Public Health at San Diego State University, he completed a doctorate in Public Health at U.C. Berkeley School of Public Health. In his current work as an epidemiologist at the San Francisco Department of Public Health, he evaluates community behavioral health programs funded by San Francisco's Mental Health Services Act. He develops evaluations plans and implements them in culturally and linguistically.
Dr. Ibarra lives in Oakland and enjoys reading, spending time with family, and maintaining an active lifestyle.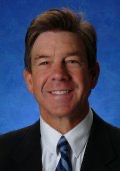 Les DeWitt is a well-known figure in education and public service on the San Francisco Peninsula. He is a 1970 graduate of the University of California, Los Angeles with a degree in Political Science. Since 1990, he has worked with Dr. Winkleby, serving on the board of the Stanford Medical Youth Science Program and helping guide its youth mentoring programs. He brings an extensive knowledge of youth programs, local schools, fiscal management, and fundraising to the Board.
Mr. DeWitt is known for the successful founding of a number of educational initiatives for low-income youth. Among these are the Peninsula Bridge Program that he founded in 1989.
This program partners with schools to reach under-served middle school students and enhance their academic skills and self-confidence, realizing their potential for success in high school and college. The partnership, made between four public school districts (Ravenswood, Sequoia Union, Redwood City and San Mateo) and seven local private schools, has served over 3,000 young people in its 20 years of operation.
In 1997, Mr. DeWitt cofounded the Compass Program, a high school transition program that reaches out to 400 under-served students annually at Menlo-Atherton, Woodside, Carlmont and Sequoia high schools. Now in its 13th year of operation, the Compass Program received the 2002 Russell Kent Award for the County of San Mateo as an exemplary service program.
In 2002, Mr. DeWitt founded the Fund for Peace Initiative, a community-based nongovernmental organization whose mission is to foster peace-building through civil advocacy, education, and art. One focus is to disarm violence in all of its forms, from children with weapons in schools to nation-states armed with nuclear weapons.
A 47-year resident of the Peninsula, Mr. DeWitt has been honored by the California State Legislature twice for his public service achievements. He has also been honored as Menlo School's Alumnus of the Year, received the Peninsula Community Foundation's highest award for volunteer public service, and been recognized by the Boys & Girls Clubs of America for his contribution to Board leadership.
Mr. DeWitt is married to Lezlie Geer of Woodland, CA and has three children.