Our History
In 1988, Marilyn Winkleby, a Professor of Medicine at the Stanford School of Medicine, began the Stanford Medical Youth Science Program (SMYSP) with two undergraduate students. SMYSP is an evaluated pipeline program whose results show that academic enrichment programs in the biomedical sciences are highly successful in increasing college graduation rates among students historically underrepresented in colleges.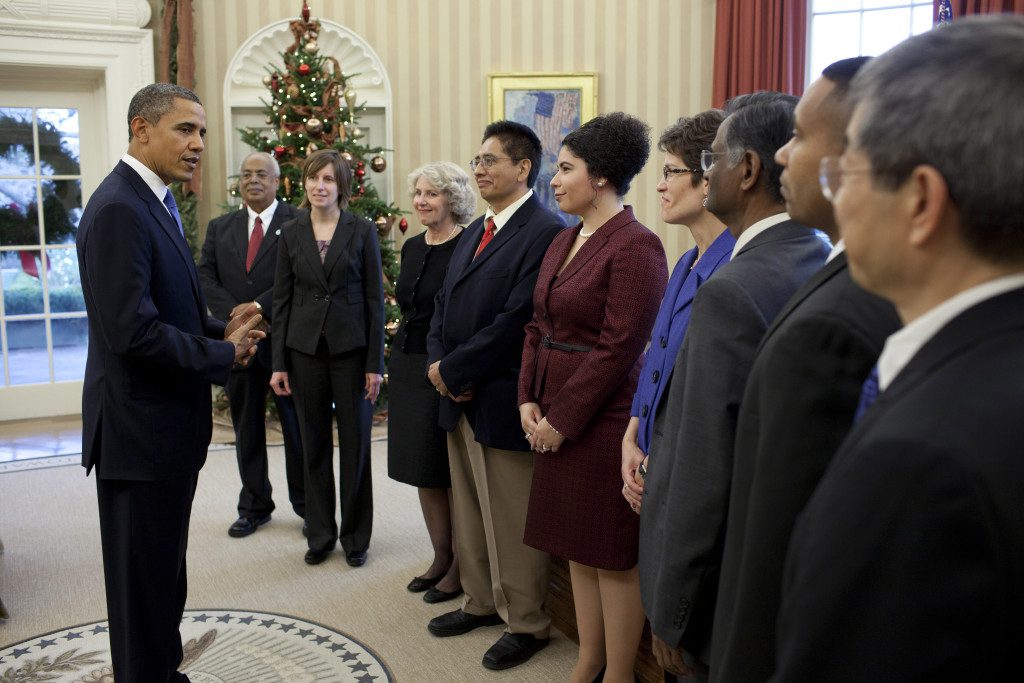 In 2011, SMYSP was awarded the Presidential Award for Excellence in Science, Mathematics and Engineering Mentoring, the highest honor bestowed by the U.S. government for mentoring in these fields. In 2005, Dr. Winkleby founded the Access to Achievement Education Foundation to expand the reach of SMYSP and other similar programs.
Dr. Winkleby is joined in her leadership by SMYSP alumni who are now health professionals, leaders in education, and biomedical scientists. They are supported by an Advisory Committee of SMYSP alumni, Stanford faculty, and community leaders.